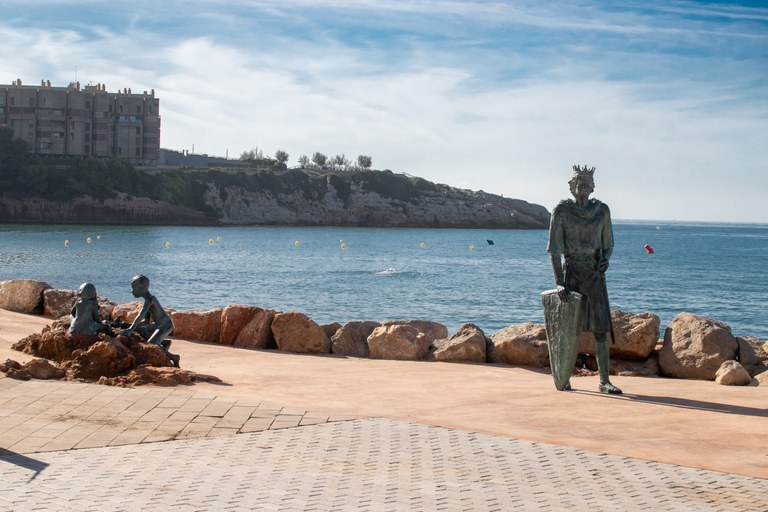 This work, elaborated by the sculptor Natàlia Ferré, is ubicated in the old natural port of Salou (street Colón), place chosen according to the historical relationship with the monarch, that set sail form this point on the Salou coast, with 155 ships, towards the conquest of Majorca, on September of the 1229.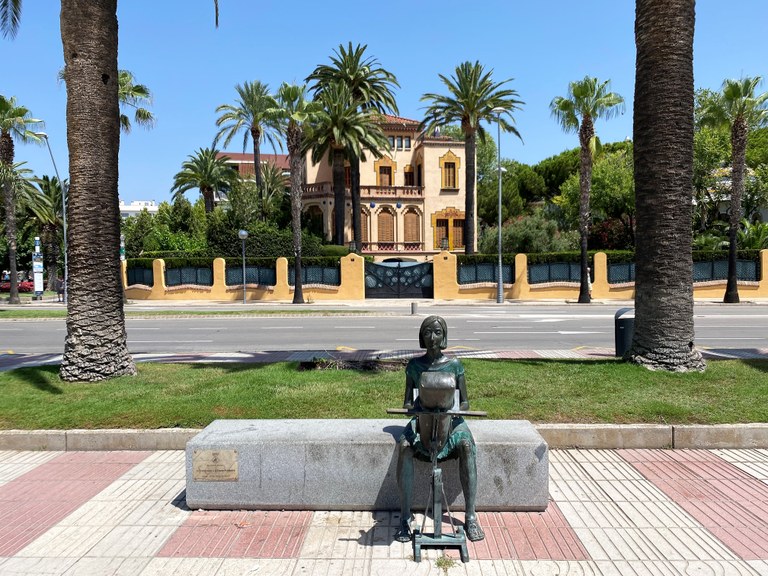 PUNTAIRES SCULPTURE
Sitting on one of the benches of Passeig Jaume I, near the Cybernetic Fountain and the Port, has been the bronze sculpture by the artist Natàlia Ferré since 2019, in homage to the women "puntaires" (lacemakers) of Salou. Behind him stands the imposing Chalet Bonet.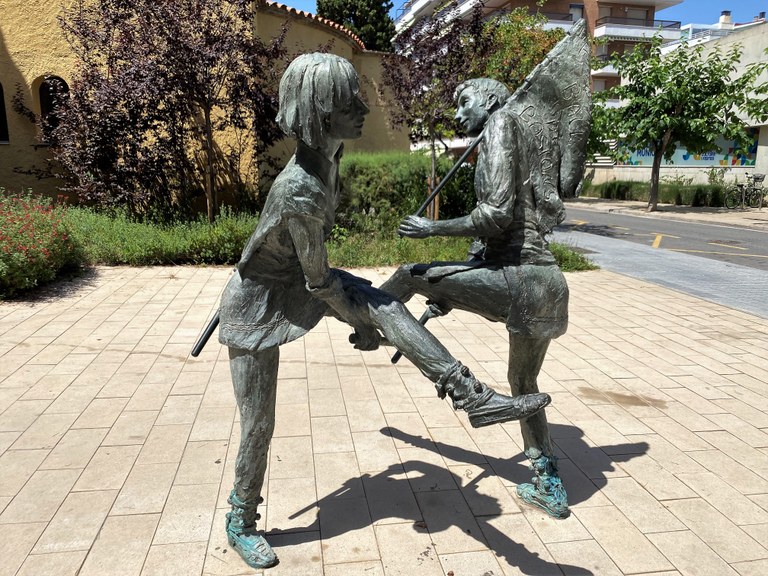 SCULPTURE BALL DE BASTONS
It is a sculpture that honours the dance of sticks. We can find it next to the Santa Maria del Mar church. It is an exclusive work realized in bronze by the artist Natàlia Ferré, which represents two "bastoners", while they are dancing. This are figures of 1'8 meters, approximately, of slim structure, dynamic that are at the foot of the church square, so that people can interact.