Nightlife in Salou 


Salou is the ideal destination to take advantage of the holidays during all hours of the day. The capital of the Costa Dorada has a wide and diverse range of nightlife tailored to the different profiles of visitors who spend a few days in the municipality: from those who prefer to enjoy the early hours of the night with their family, through those who prefer to dance until the wee hours of the morning with their friends.
Have fun in our municipality!


Beach bars in Salou 

The beach bars of Salou are an ideal option to enjoy the beach, the breeze and cool off. They open their doors first thing in the morning and some of them are open until one in the morning.
Relax in one of our beach bars!


Bars and terraces in Salou 

The evening breeze and the early hours of the night can become the perfect allies if you choose the terraces of Salou's bars and restaurants. Here we suggest a stop, without rushing, to taste a good ice cream or perhaps a cocktail. The rest is in your hands.
Do not think about it!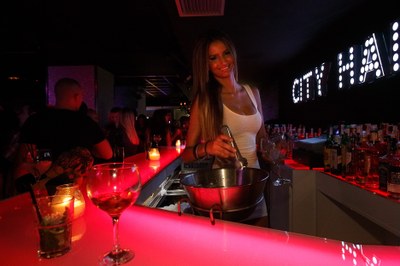 Salou pubs 

If you like English, Italian or perhaps Latin music, Salou's pubs are the ideal setting to enjoy the early hours of the night with your friends or family. Our offer is very varied and fun is guaranteed.
Have a good time!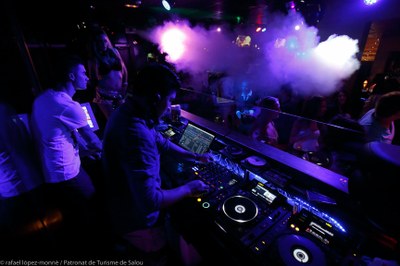 Nightclubs in Salou 

Salou has been, for many decades, a pioneering and modern destination with a very attractive nightlife offer, where you will find prestigious nightclubs and very loyal customers.
Enjoy Salou's nightclubs!