Enjoying the sun, swimming and feeling the breeze of the sea for a few days in any of our town's beaches and coves… doing some sport, or just relaxing or simply strolling… and, as the perfect end to your holidays in Salou: shopping! Fashion items, presents… Salou's commercial offer is varied, with all kind of products, and suitable for every budget!
Our town's commercial hub is divided into 3 main areas: Zona Centre, Zona Llevant and Zona Est.
In Centre Area (Barcelona street, Via Roma street and surroundings), you can find a great variety of shops that are open for the entire year. That includes both small local businesses and renowned fashion brands. Walk along pedestrian streets in the Old Part of salou (Ponent street, València street and surroundings) and you'll definitely find what you're looking for.
We also recommend a visit to the Local Market (opened from Monday to Saturday in the morning, and also in the afternoon during summertime), with over 20 shops selling food: fresh fruit and vegetables, meat, fish and gourmet cuisine products, among others, make for a great variety suitable for everyone.
Every Monday morning, arount Passeig 30 d'Octubre, find the Street Market (9am - 2pm), with a wide selection of household and fashion articles, as well as a great chance to get to know Salou's culture and people.

The area of Llevant Area I is probably the best-known and busiest area for the whole season, especially in the summer. Jaume I Promenade is an ideal place for those willing to stroll along, both during day and night. Moreover, it provides a wide and varied shopping, cuisine and leisure offer for the whole family.

As for Est Area, it is the most frequented tourist area (Av. Carles Buïgas, C. Saragossa and surroundings), with open shops and restaurants throughout the entire season. And don't forget to buy a souvenir to mark your holidays in Salou!

During summer, don't miss the Harbour Market located at the Port, from 12th June to 15th September 2021, every day from 7 pm to midnight.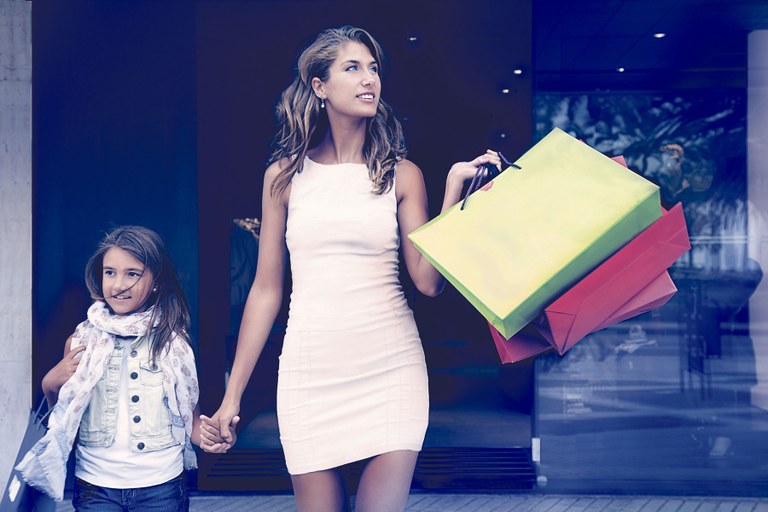 * * * * * * * * * 
Salou does also home a number of commercial events throughout the year, which turn into a great attraction for visitors, and which make it an active and lively city.
Attention! On the occasion of the current situation, all the events have been cancelled until further notice.


- Sabor Salou Fair (May): food festival, tastings, workshops and sale of local gourmet products
- Salou Shopping Festival (September): a number of local shops set various activities related to fashion and beauty: fashion show, food trucks, activities, discounts…
 - Fora Stocks Fair (Outlet Fair): Salou's shops take their stocks outdoors for a number of weekends in May, July, August and September, with great offers.
 - Medieval Market (September): the old part of Salou will home a number of stands where you can buy craft items and typical food, as well as watch artisans do their great work. Also, various activities will certainly entertain visitors.

The "Associació de Comerciants 365" and the Commerce Council of Salou Town Hall also work on developing several promotional campaigns throughout the season in order to make known Salou's great commercial and gastronomic offer.
 Fall in love with Salou's commerce!