Coastal Path route
One of the most recent and spectacular jewels of our destination is, without a doubt, the Coastal Path of Salou. This 9 km trail that runs along the coastline from the Pilons area to the Salou Lighthouse, is located in Cap Salou. In addition, there is another trail of 1,250 m from the street of Falconera (Cap Salou) that reaches the Camino del Racó, the beginning of the municipality of La Pineda. At its highest point, the route rises 77 metres above sea level, offering privileged views for young and old alike.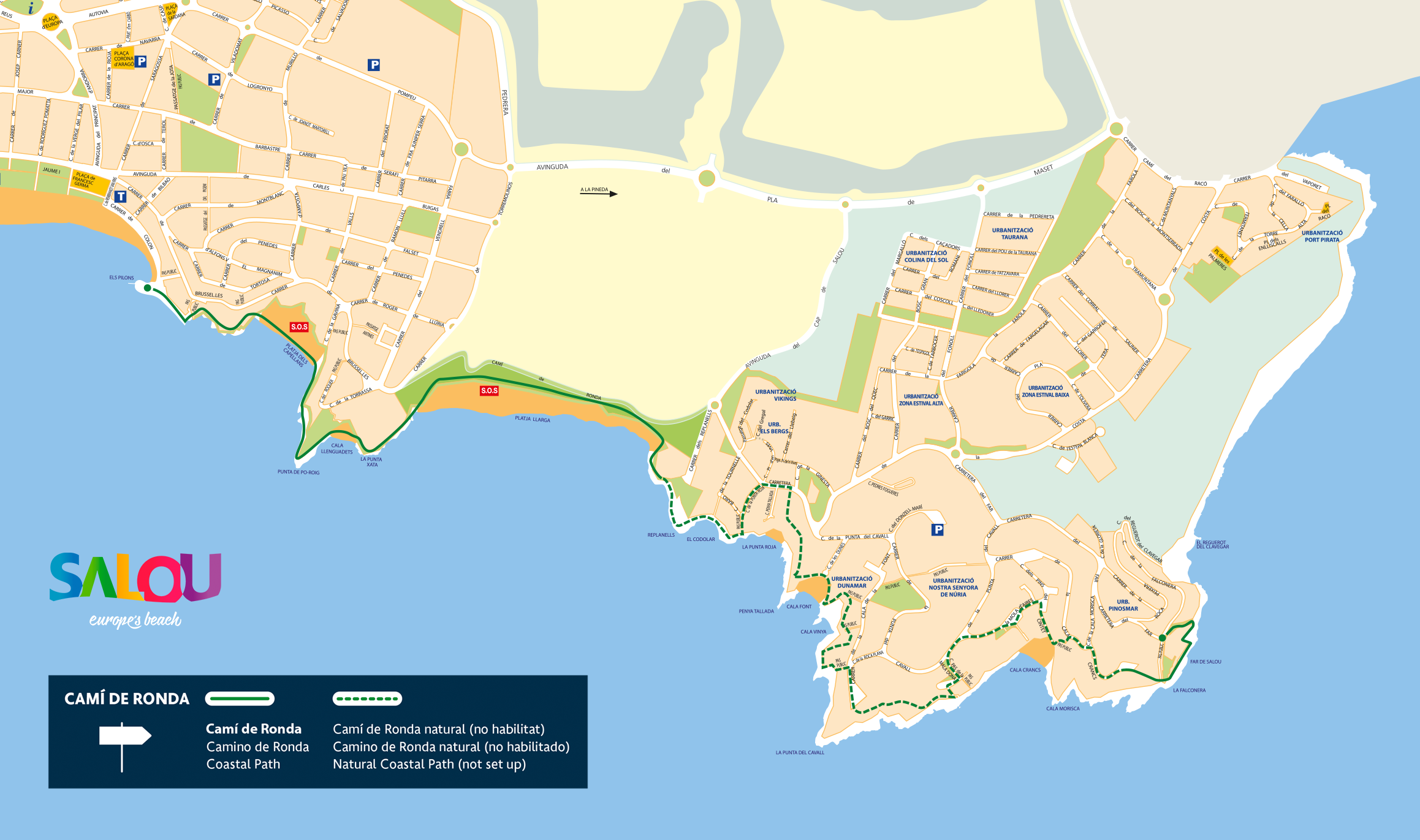 The first part of the Coastal Path of Salou
In its first part, if we start at Pilons, the Coastal Path offers a real visual spectacle: the "sail" that forms the monument created by the artist Antoni Rosselló symbolises the union of the land, the sea and the wind, and perfectly reflects the character of Salou. From this point, locals and tourists alike can contemplate the best sunsets on the Costa Dorada.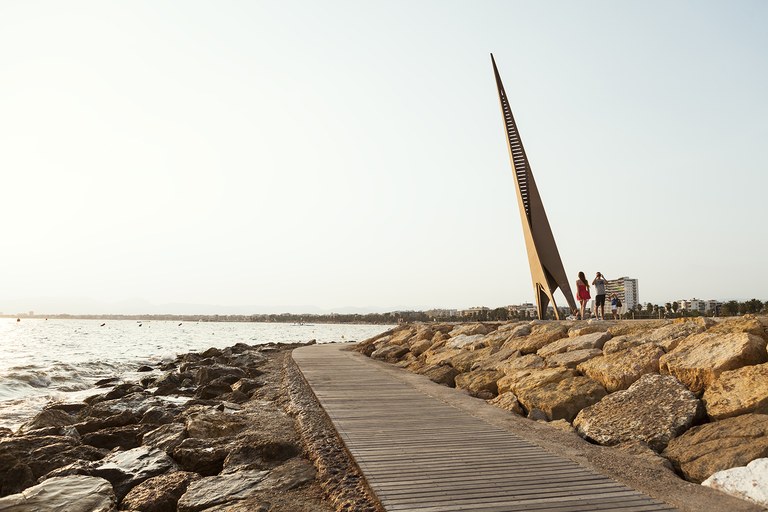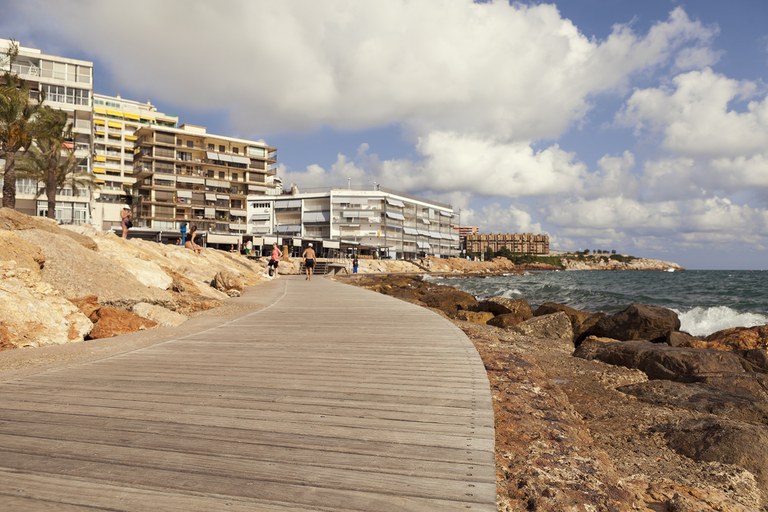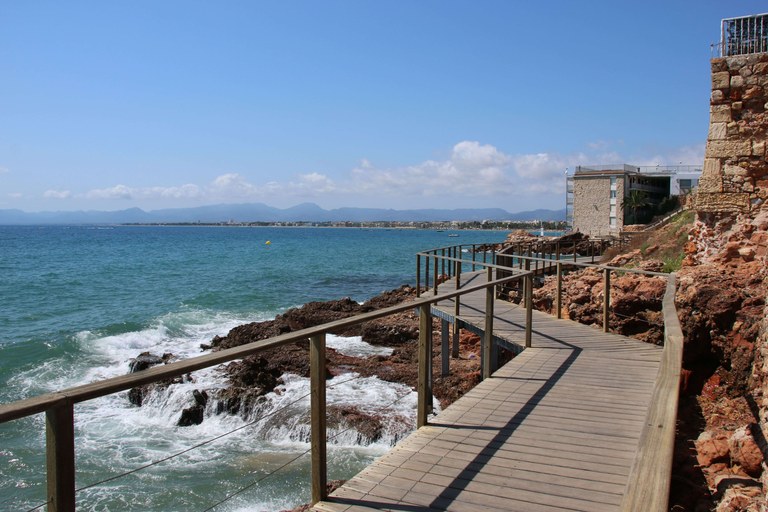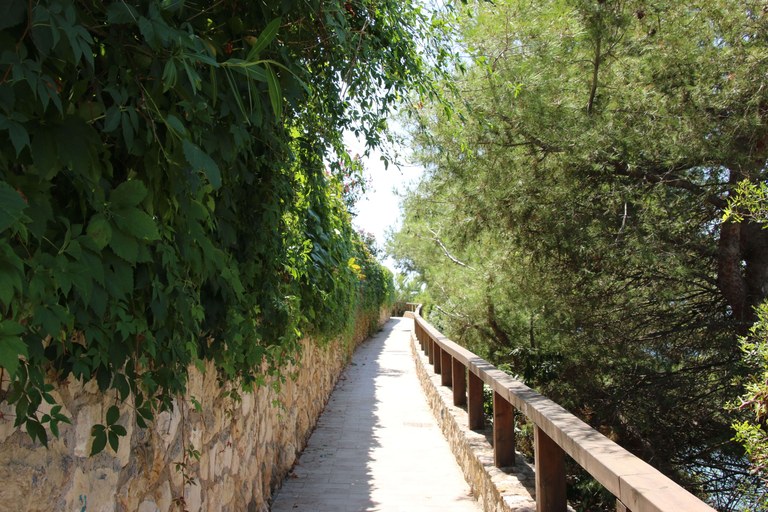 If we follow the Coastal Path in a northerly direction, we come across a wooden walkway that seems to float above the waves as it follows the coast of Salou. Soon we discover, hidden from the elements, the 209-metre Cala Capellans, one of the most popular coves in Salou, which we have to cross to continue along the second part of the Coastal Path.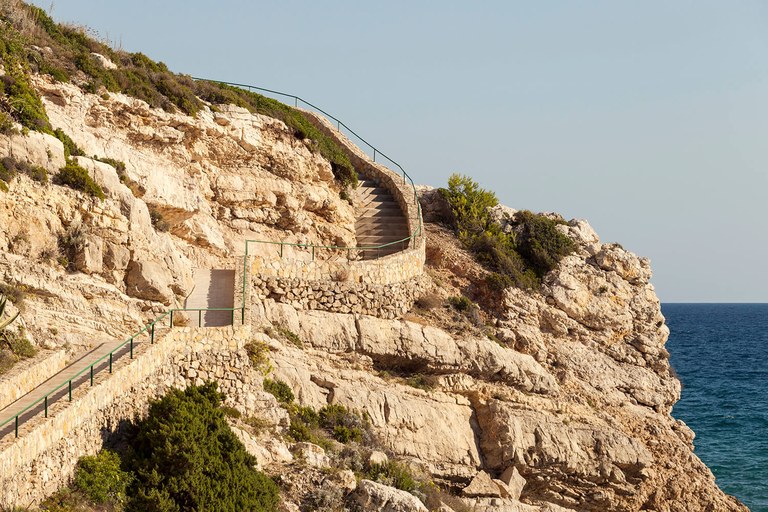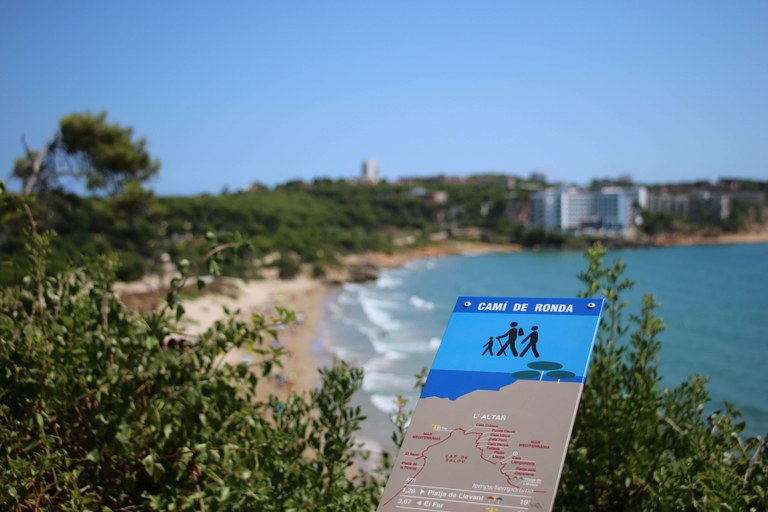 The panoramic landscapes of the Coastal Path of Salou
As we climb the cliffs that run along our coastline, we discover the quietest part of the Coastal Path. The height at this point gives us an almost bird's eye view of the Mediterranean Sea. From here, we head towards the small Cala Llenguadets cove, which is only 61 metres long. Shortly after, and as the Coastal Path climbs again along the white rocky coastline, we reach Playa Llarga, 646 metres long.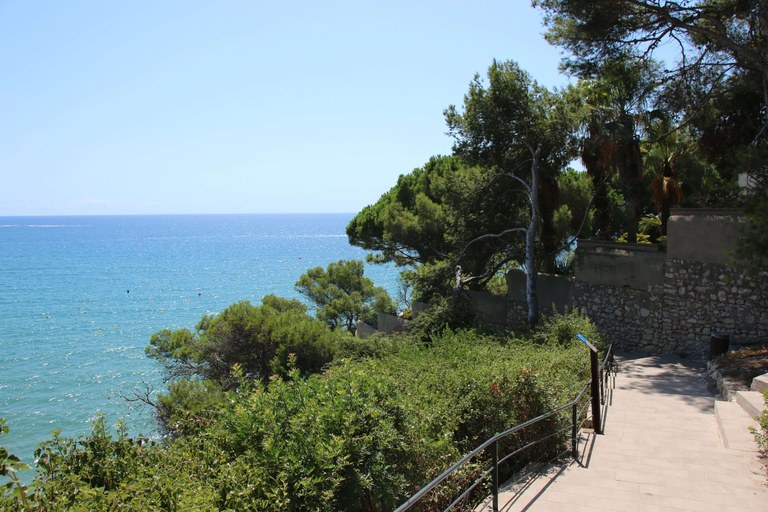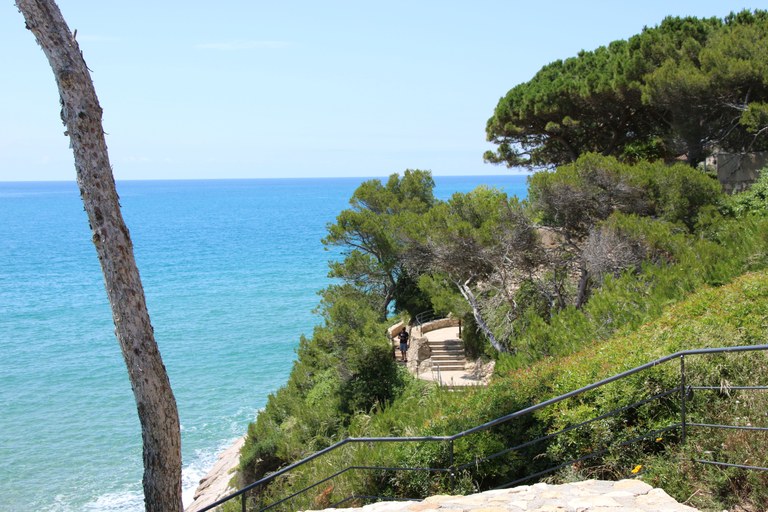 Do you like photography? Get ready to capture some of the most magical symbols of Salou, such as the Pilons monument, the wooden walkway connecting Llevant beach and Capellans beach, the spectacular Llarga beach, the beauty of Cala Crancs and the Cala Morisca viewpoint, or the Salou lighthouse, an architectural jewel dating from 1858, among others.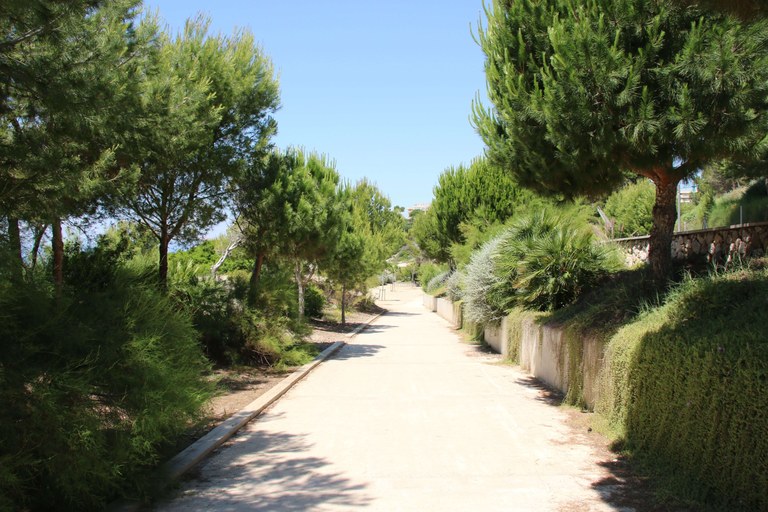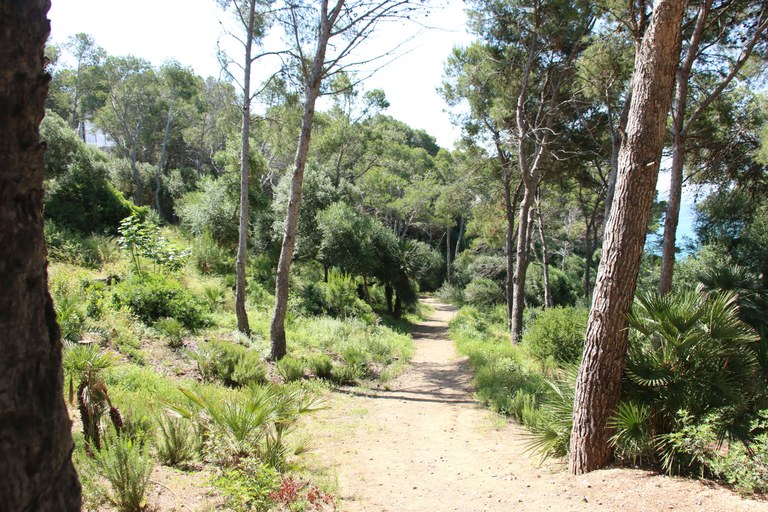 So, if you are looking for a destination that combines the best beaches, gastronomy and leisure activities on the Costa Dorada, Salou is the place for you. And if you also want to fall in love with our city, then you can't miss the Coastal Path of Salou.