SALOU, DETINATION OF FAMILY TOURISM
July 5 to August 29
Area located on Llevant Beach, next to  ComunitatsAutònomes Square, where plenty of activities have been organized to enjoy with your family.
You can choose between 3 possibilites:
1- KID'S CLUB
Beach day care for children.
For children between 3 (in preschool for 20/21 school year) and 8 years old.
This is a paid, booking-only day care with limited spots.
Bookingrequired: https://salou.reservaplay.cat/login
Prices:   1 HOUR:   3,10€
               2 HOURS:  5,10€
               3 HOURS:  7,45€
Every day from 10am to 1pm and from 5 to 7pm
2- SPORTS
Outdoor instructor-led sportsactivities: get in shape, dance and moveyourbody
Free
Booking NOT required:
There is no limit to the number of participants
| | | |
| --- | --- | --- |
| ACTIVITY | DAYS | TIMETABLE |
| Gimnastics | Modays, Wednesdays, Fridays&Sundays | 10,15to  11am |
| Zumba | Modays, Wednesdays, Fridays&Sundays | 5,15to6pm |
| Aerobics | Tuesdays, Thursdays&Saturdays | 10,15  to  11am |
| Yoga/Pilates | Tuesdays, Thursdays&Saturdays | 5to6pm |
3- FAMILY ACTIVITIES
Free
Booking required: https://salou.reservaplay.cat/login
Spots are limited(minors must be accompanied by an adult)
ACTIVITY

  DESCRIPTION

DAYS

TIMETABLE

VIRTUAL SCAVENGER HUNT

Would you like to learn about Jaume I's Conquest?

Come discover it!

Mondays

11amto 1pm&6to7am

N CRAFTS

Your creativity knows no bounds

Tuesdays

11am to 1pm & 6 to 7am

FAMILY SPORTS

Compete againstotherfamilies

Wednesday

11am to 1pm & 6 to 7am

TRADITIONAL GAMES

Parcheesi, snakes and ladders, steal the bacon, bowling the good old games. Will your family win?

Thursdays

11am to 1pm & 6 to 7am

MUSIC

Sing and dance with your family

Fridays

11am to 1pm & 6 to 7am

SUSTAINABLE WORKSHOP

Let's reduce waste! (bring two 250g  glass jars)

Saturdays

11amto 1pm

    COOKING WORKSHOP

Easy and funrecipes

Sundays

11am  to 1pm

P  XIC's CHARACTERS

Sing and dance the XIC's club song

Saturdays&Sundays

6to7pm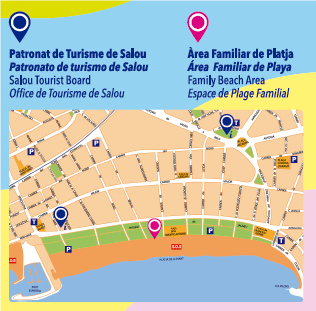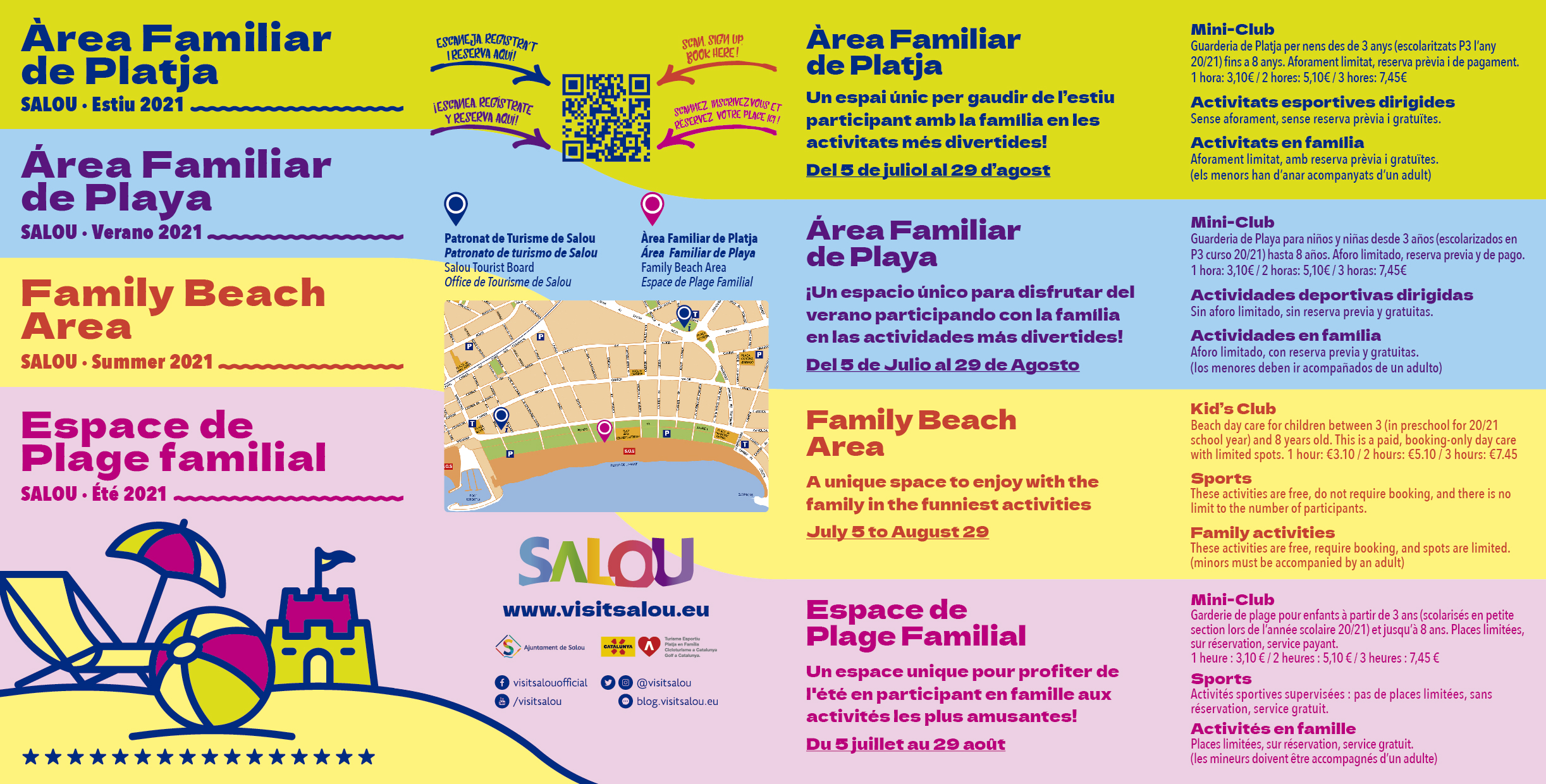 IMAGE GALLERY
SEE MORE PHOTOS SEE MORE PHOTOS