SALOU, GOLF DESTINATION

Salou is a paradise for golf lovers, with its courses that run parallel to the calm waters of the Mediterranean. And that's not the only reason. It also offers fantastic and privileged facilities while being located on an incomparable stage.
Salou is an specialized golf destination in Catalonia since March 2020 when the Catalan Tourist Board awarded Salou with this recognition thanks to the facilities of Infinitum.
This sports complex is designed for people to enjoy all the aspects of golf: sports, nature, relaxation and amazing cuisine. 

Its Infinitum Golf offers users three state-of-the-art golf courses:

Hills course course has the most spectacular views of them all. The holes, close to Cap Salou, run through leafy forests of white pines and extensive plantations of olive and carob trees which culminate in incredible views over the sea, offering an attractive and varied tour.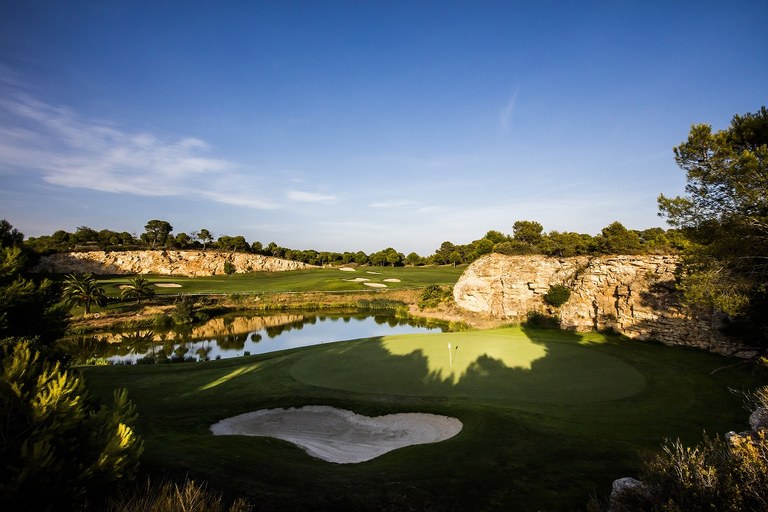 Lakes course course surrounds the wetland area of ​​the Sèquia Major, which has been named a location of natural interest. An environment and landscape that has clear Mediterranean characteristics, it is perfect for relaxing. Its LINKS design makes it the most  technical of the three courses, a real challenge for any golfer.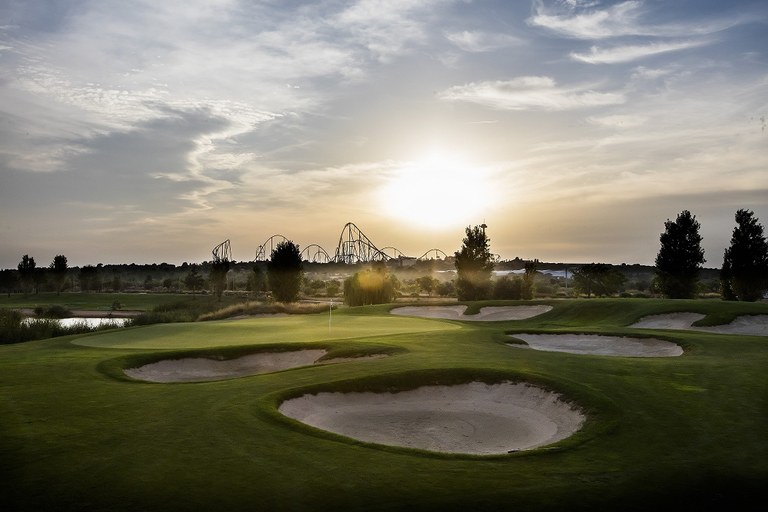 Ruins course is located between the Club Lakes and Hills houses, at the complex's highest point. It was originally an area with ​​olive and carob trees which have been transplanted to preserve the original Mediterranean landscape. The biggest peculiarity of its 9 holes is that they are located in a fairly flat terrain located amongst unique Roman archaeological remains from the 2nd century BC.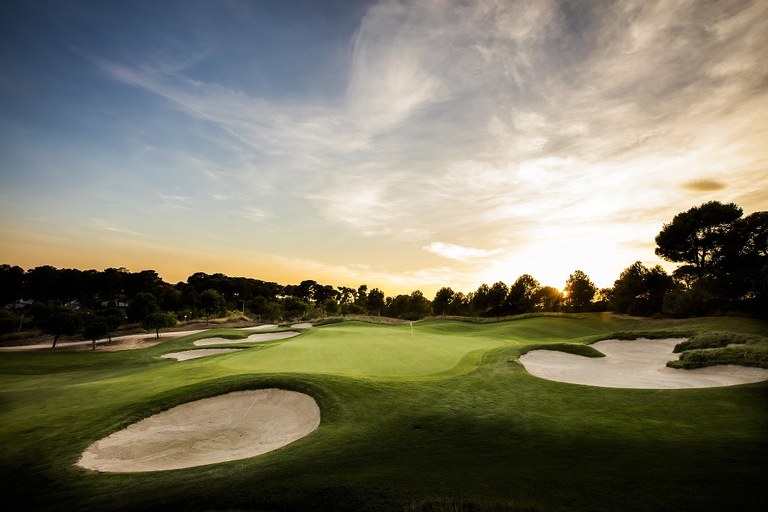 There is also the Infinitium Beach Club; here, the focus is on relaxing, bathing in one of a variety of pools or enjoying a pleasant walk along the beach. The Infinity swimming pools merge the pool's limits with the horizon which then melts into the sea. There are sand and salt-water pools, a heated pool and those that lie under leafy pine forests, the perfect way to enjoy a summer day.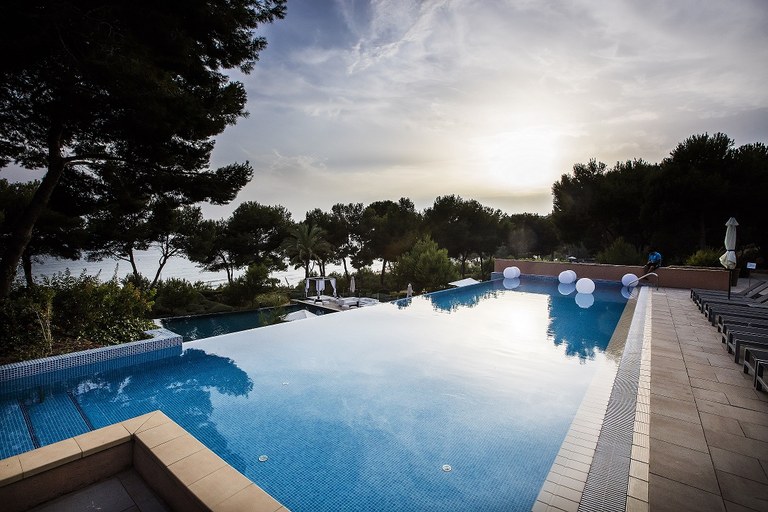 And as if that were not enough, the Lumine Mediterránea Beach & Golf Community also has wonderful gastronomy: at the Flama Beach Foodhouse dinerscan try from a selection of dishes made from local ingredients and fused with the most avant-garde flavours; Flamma Events offers a creative and elaborate gastronomy, and as it is located next to the sea, its spectacular views ensures it is an ideal way to end a magnificent day.
There are more sensations than you could ever imagine!