Salou in autumn in 2 days
If you want to visit Salou in two days, don't miss the essential points! From strolling through the best corners of Salou to discovering the best sunsets.
Visit Salou in autumn, first day
Get to know Paseo Jaume I and its modernist houses
Without a doubt, one of the essential places when visit Salou is Paseo Jaume I, and you walk among incredible landscapes and history! Because there you will find the monument to King Jaume I and the Bonet chalet, the work of the architect Domènec Sugranyes i Gras, a disciple of Gaudí.
If you want to get to know this corner of Salou in a special way for the whole family, don't miss Jaume I digital gymkhana!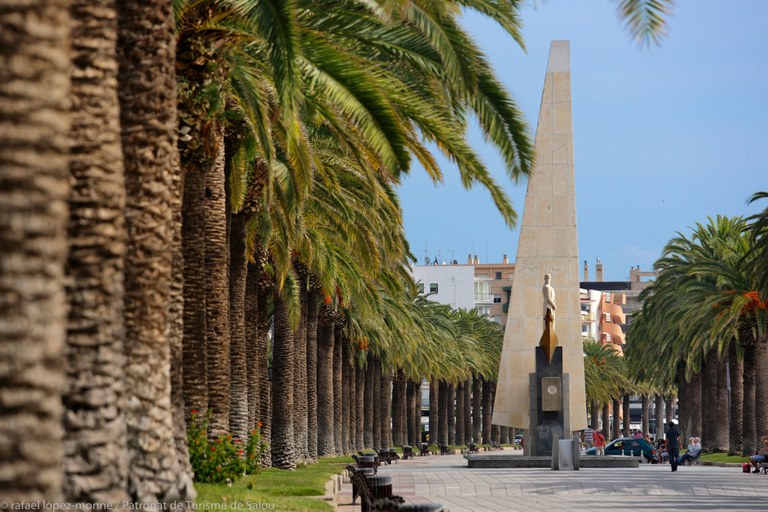 Practice sports on the Camino de Ronda
The Camino de Ronda is a path that will take you through all the beaches and coves, and you can even practice sports; running, walks with your friends, couples or pets or practice yoga with the best views.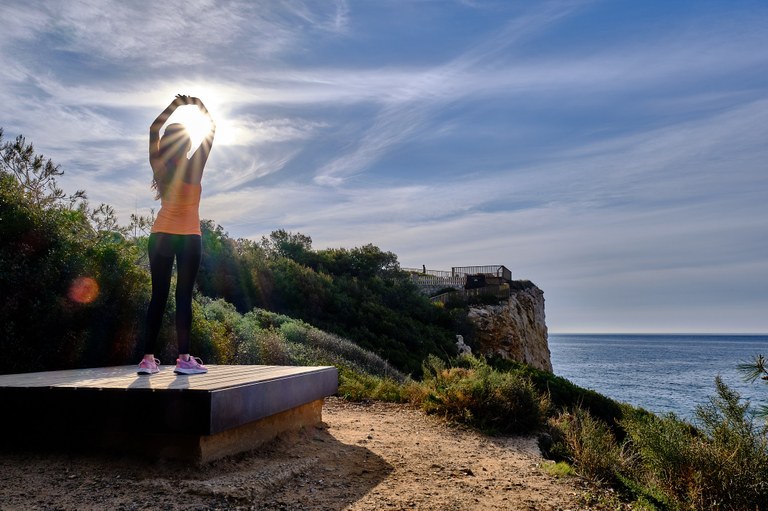 Enjoy the gastronomy of Salou
After a good walk, you can always recharge your batteries by trying the gastronomy of Salou. You will always find many restaurants to choose from! From Mediterranean cuisine to Michelin star restaurants, in addition to the Mushroom and Squid Gastronomic Days, you will love them!
Discover the best sunsets on the Ruta de los Miradores
To end your first day of visiting Salou, don't miss out on the best colors of autumn! Enjoy the best sunsets with the Ruta de los Miradores, where we show you the best points from which to see incredible landscapes of the sunset.
Visit Salou in autumn, second day
Visit the Torre Vella and the church
For your second day of visiting Salou, we propose the best plan to get to know the municipality and its origins, beyond the tourist area.
In the Torre Vella, a fortification that served as a defense against pirates, you will find exhibitions of art and the history of Salou. And don't miss the church of Santa María del Mar! With impressive murals.
Get to know all the beaches of Salou
The beaches of Salou are another of the corners that you should not miss, and you have many to choose from! Miles of beaches, hidden coves, more urban beaches... But all of them with incredible landscapes.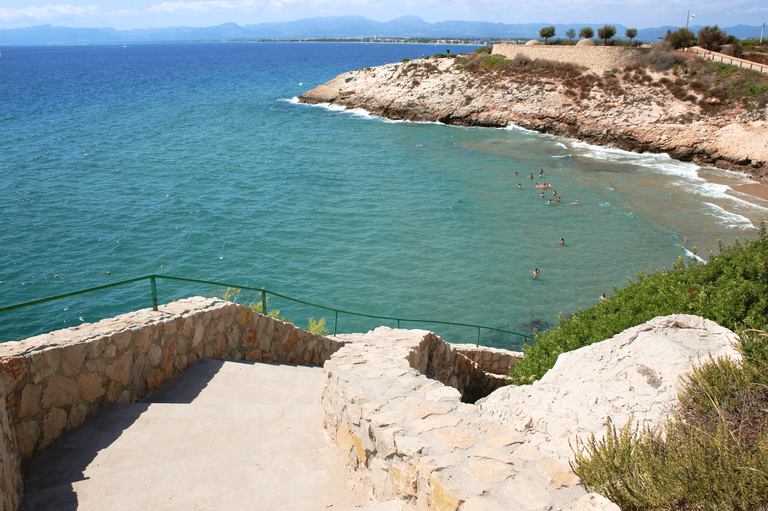 Stroll around Salou by bike
A different way of getting to know Salou is by bike, and you will find a bike lane that connects Salou, from Paseo Jaume I, to the town of Cambrils. An incredible ride that will allow you to enjoy this sport with the sea as your company.
Enjoy sport in Salou
And if you want to continue enjoying sport in Salou, don't miss all its sporting events! Because in autumn the RACC Catalunya-Costa Daurada Rally, the Bicycle Ride and the Camino de Ronda March.
Enjoy autumn in Salou, we are waiting for you!