The culture, festivals and traditions of Salou 
Salou, capital of the Costa Daurada, is a beach, sports and gastronomy destination, but also a culture destination, thanks to events such as the Winter Festival and the Golden Nights. Our city hosts historical events, such as the Festival of October 30 - which commemorates the Segregation of Salou - or the Festival of the Squid, the Calada de las Mallas de San Pere and the procession of the Virgin on August 15 inspired by tradition fishery.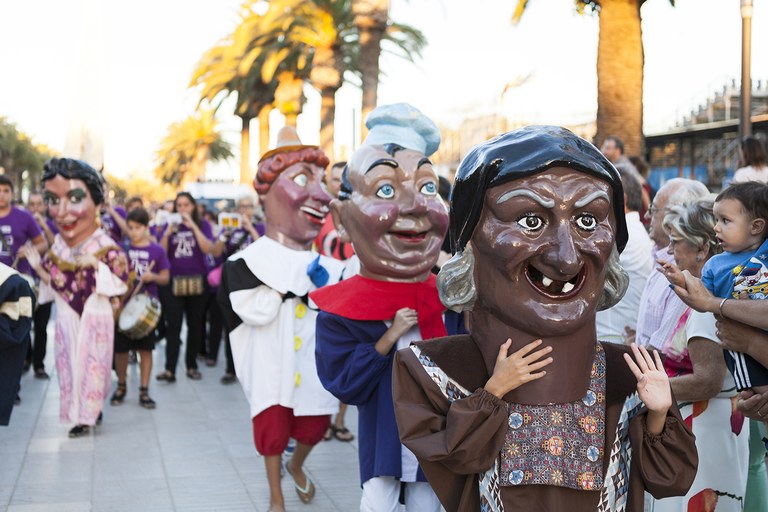 The Xarxa de Cultura Tradicional Catalana de Salou brings together entities and associations that promote elements of traditional origin and those of street entertainment. On October 30, on the occasion of the Festival of the Segregation of Salou, all the elements come out in a parade.
In addition, Salou has traditional and popular elements that you can find in the city's festivals, such as the Giants of Salou (kings Jaume I and Violant) created in 1987, the fishermen couple (Ramon and Maria del Mar), a pair of Harlequins, Gralleta (a small giant), Xaloc (a giant that transforms into an element of fire), and Pentabrut and Negrito.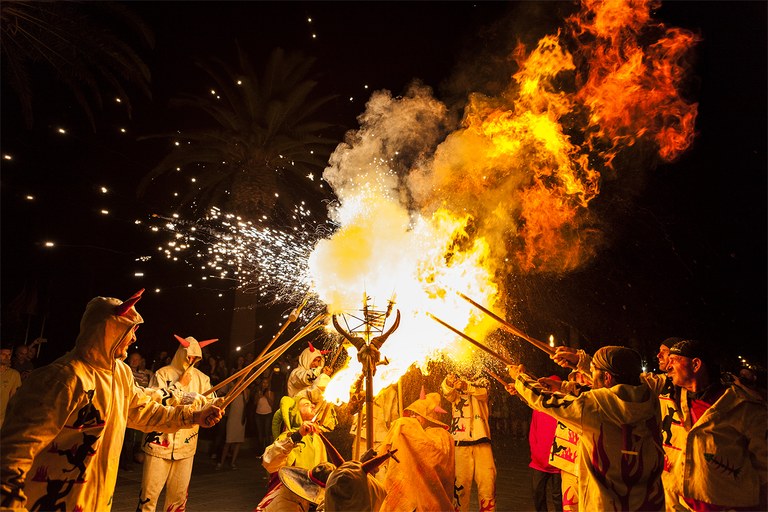 The events of the Seguici and the Cercavila are completed by elements such as the Ball de Bastons, Eight Dwarfs and the Mulassa (Associació Sal-i-Ou) and the fire show of the Diables Maleïts and the Bruixes Latemó, as well as the sardanist group "Counterpoint d'Onades". In addition, the sound of the Grallers "La Tarota" has been accompanying the courtship, the dances, the bestiary and the festive elements for 25 years.
Entities such as the Grupo Esplai Salou (in charge of La Morena), Salou Teatre and the Grup de Dones complete an impressive cultural and festive offer.
Visit Salou and enjoy our culture, our festivals and our traditions!