Cycle tourism in Salou 
The great sports infrastructures and the many sunny days that Salou has make the city a magnificent place to practice sports. So much so, that well-known sporting events such as the Challenge Sport – international test of traitlón – are held annually in Salou.
In the field of cycling, Salou has excellent communications and a wide variety of routes that surround the coast of the Costa Daurada and approach numerous places of interest in the territory. The pedaling experience is enhanced by the different benefits and services that the city offers cyclists, such as workshops, certified hotels, bicycle parking areas throughout the city, internal circuits and other advantages 100% focused on the sport of cycling.
Salou has all the conditions to practice any type of cycle tourism. Consult the Salou cycling guide and enjoy a unique experience.
What are you waiting for?


Modalities of cycle tourism in Salou
Salou offers the possibility of developing any modality related to cycle tourism, depending on your needs and preferences.
1. Road cycling: 5 routes starting from Salou to discover all the beauty of the Costa Daurada. Meet the most exciting cycling!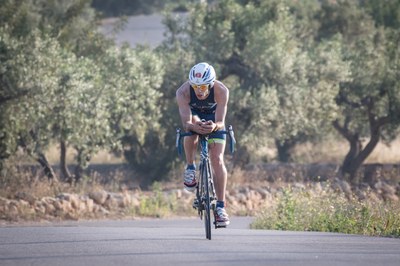 2. Cross Country: the mountain one step away from the beach. Discover one of the best sports experiences!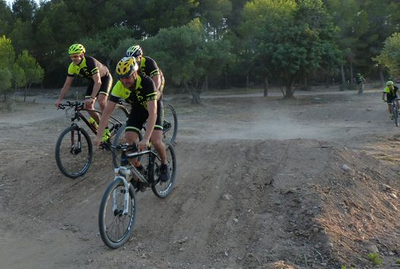 3. Family cycling: rides with your loved ones to discover the Salou coastline. Enjoy this incredible experience!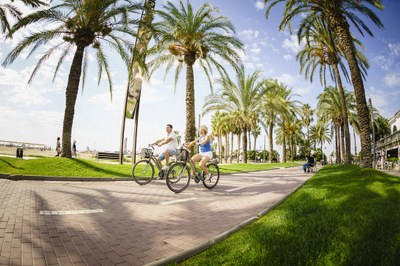 Cycle tourism routes in Salou 
One of the best reasons to practice cycling in Salou is because of the wide variety of routes that exist. You just have to choose the one that best suits what you are looking for, and enjoy the experience:
1. Salou - Priorat - Salou route: enjoy impressive mountain views with this road cycling route.
2. Salou - Pratdip - Llaberia - Salou route: discover the spectacular panoramic views up to the Sierra de Llaberia.
3. Salou - Prades - Cambrils - Salou route: get to know the incredible route to the Sierra de Prades.
4. Salou - Colldejou - Collroig - Pradell de la Teixeta - Salou Route: runs through the Baix Camp and the most unknown Priorat.
5. Salou - Delta del Ebro - Salou route: enjoy the Delta del Ebro, one of the best landscapes in the Catalan territory.
6. Salou - Cambrils - La Pineda - Salou route: Get to know 3 municipalities in the area through this family cycling route.
Discover the different routes!

Accommodation in Salou 
Salou has hotels specialized in cycle tourism that offer all the services to welcome cyclists. All these accommodations have obtained or are in the process of obtaining the certificate of cycling tourism establishment from the Generalitat de Catalunya.
We are waiting for you soon!